If you know me you'll know I'm an absolute Disney fanatic. I can never resist a trip to a Disney store if I see one and will most likely leave with multiple plushies that I don't need. I've never been to any of the Disney parks yet, but I'm hoping to go soon. Well as soon as I stop spending and start saving. Disney has always been a big part of my life growing up, and there's nothing I enjoy more than popping on one of my favourite films after a tiring day. I'm also a massive sucker for sing-alongs. Therefore it seemed only fitting that I take part in the 30 Question Disney Tag!
1. Favourite character
Stitch, always has been, always will be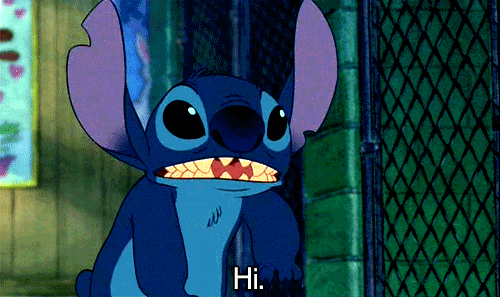 2. Favourite Princess
This was quite hard to decide if I'm honest but it'll probably be Merida from Brave.
3. Favourite heroine
Now this is an easy answer it's Meg from Hercules, she's my spirit person (is that a thing? it is now)
4. Favourite Prince
The only Prince that seems to have anything to do with his story aka Adam (the Beast) from Beauty and the Beast
5. Favourite Hero
Another tricky decision but I'd have to say Baymax from Big Hero 6, it took me a while to watch that film but I absolutely adored Baymax right from the start.

6. Favourite Animal
It'd have to be either Bambi or Pegasus from Hercules, I love both these characters and they're so adorable.
7. Favourite Sidekick
Mushu, I love that guy…plus he's voiced by Eddie Murphey which just makes him hilarious.
8. Favourite Villain
Hades from Hercules, he has so much sass it's hard not to love him…even if he is a pretty shitty person to Meg
9. Favourite original character (Mickey, Minnie, Pluto etc.)
Donald Duck because he reminds me of my grandad, both in name and in personality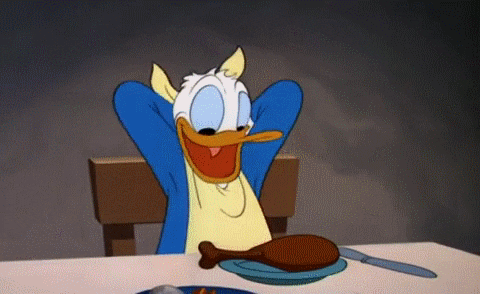 10. Favourite Love Song
I see the light from Tangled, it's just so adorable
11. Favourite song
There are so many good songs I can't pick just one, some of my favourites include;
How Far I'll Go from Moana
I Just Can't Wait To Be King from Lion King
A Spoonful of Sugar from Mary Poppins
12. Favourite villain song
Be Prepared from The Lion King
13. Least Favourite Song
I physically groan when I hear Be Our Guest from Beauty and the Beast…performing the musical just destroyed the soundtrack for me.
14. Favourite Kiss
Rapunzel and Flynn Rider

15. First Movie I ever saw
I think it was The Little Mermaid or Lion King
16. Favourite classic
Bambi, it always makes me cry but I still adore it
17. Songs that always get stuck in your head
I'VE BEEN STARING AT THE EDGE OF THE WATER LONG AS I CAN REMEMBER, NEVER REALLY KNOWING WHY
18. Favourite Pixar movie
I'd probably have to say either Monsters Inc or Toy Story 2, I watch them both an awful lot.
19. Least favourite Pixar movie
Finding Dory… it took me a couple attempts to watch the whole thing

20. Favourite Sequel
Toy Story 2…I bloomin love that film
21. Overrated movie
Live action version of Cinderella
22. Underrated movie
Saving Mr Banks, The Hunchback of Notre Dam and Hercules…why is there no Disney merch available for these films?
23. Movie that makes me laugh
Mulan
24. Movie that makes me cry
Lilo and Stitch every time…Ohana means family and family means nobody gets left behind or forgotten
25. Saddest Scene From Your Favourite Movie
When Mufasa is killed

26. Saddest death
For me, it's Bambi's mum…simply because I can't imagine life without my mum
27. Favourite quote
I love Disney quotes and I have a few scattered around my blog posts.
Always have courage and be kind – Cinderella
Hakuna Matata, it means no worries for the rest of your days – The Lion King
If you can't say something nice, don't say nothin' at all – Bambi
28. Favourite theme park
I've never been to a Disney park but I would love to go to Magic Kingdom in Florida
29. Favourite theme park attraction
As lame as it sounds I really want to go on 'It's a Small World'


30. Favourite show
Since I don't know any of the shows I'm going to do this as favourite Broadway show which has to be Lion King.
If you want to get to know me more, I suggest giving these posts a read Get To Know Me Tag and 50 Questions I've Never Been Asked.
Love you lots like jelly tots x
Photography
---
All photos* within this post were taken by my me on a Fujifilm Finepix S4240. They were taken in natural lighting and edited in VSCO.
*with the exception of the gifs which all credit goes to their rightful owners
Follow Aesthetic Obsessed
---
It's the best way to stay up to date with what I'm doing